Here's how Google+ can supercharge your content strategy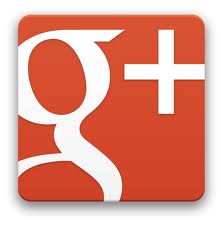 Google+ has so far not been taken overly serious by businesses seeking to market their products and services. This is quickly changing! Google+ has now positioned itself nicely to challenge Facebook as a primary social network for business. Websites using the +1 Button increase page traffic by 350%, and more than 925,000 people join Google+ every day! Mix together all of the functionality of your Google account, and big search engine benefits, you've got something we can get excited about. Seven Tips for Utilizing Your Google+ Page
Confused on how to use Google+? Never fear – use these to get started!
Complete your Google+ profile – Give this a bit of thought as you're doing it. Use compelling photos and images, and be sure you link out to your other social media accounts.
List your contact info – Provide business hours, your contact details, as well as maps and directions.
Link to your blog or site – You should definitely link to your primary business blog or site. This will result in added traffic plus a great backlink.
Create your business page –You can create content of any length, including video. This has direct benefits for search results as well as people who find you on Google+.
Link out to your content –Doing this will have several benefits, first of all getting them indexed almost instantly, along with a several other search engine advantages. You can even use your Google+ page to create posts, complete with multimedia that can link out to your posts elsewhere.
Utilize Direct Connect – Utilize this feature in Google+ to let people to add you to circles whenever they find you in search. Think of this as a Facebook "Like".
Use video chat in Google+ Hangouts – Whenever you hold a video chat, Google+ streams it, records it, and supplies you with the recording via email. You can then upload to YouTube if you wish, or use it on your website or privately. One terrific option to use it is to create impromptu product demos.
This barely scratches the surface of what's possible using Google. We didn't even touch on Google optimization. So, want to see where Google really packs a punch, click below.