Small business marketing isn't for the faint of heart, if you've been in marketing for more than two seconds or an owner of a small business, you know that. Marketing your small business is dependent on doing some key factors well and these items can make or break a small business. Competition is intense and learning how to get the most out of your marketing budget is essential.
Below are five necessary actions to guarantee small business marketing success.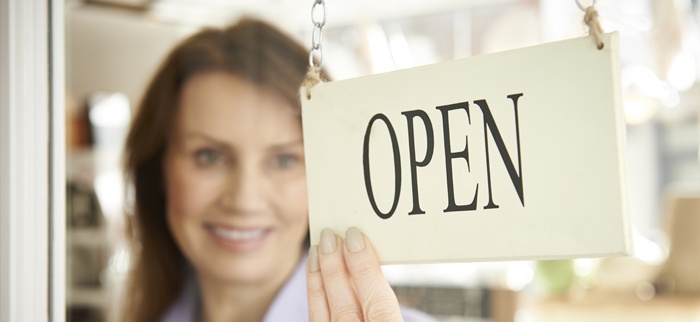 Create a Marketing Plan – Don't leave anything to chance. Create a well-thought out, to the point marketing plan that maps out each of your marketing elements along with what you need to do to make it happen. Make it as detailed as possible. At the very least fill in the broad strokes.
Social Media Marketing – Not just a time waster! Social media for small business is often an enormous source of website traffic and new business. As outlined by MediaBistro.com, 91 percent of experienced social marketers see improved website traffic due to social media campaigns and 79 percent are generating more quality leads.
Build a Mailing List – So many businesses make the mistake of not collecting client and prospect emails from the start. Email is far from dead. MarketingProfs.com tells us that email averages a return on investment of $40 for every $1 spent, far outstripping banner ads ($2) and keyword ads ($17). If you decide to neglect it, you're leaving a big part of your potential profits on the table!
Video Marketing - Research shows a video is 50 times more likely to appear on the first page of Google than any other text page! That's why video marketing for small businesses is too good to pass up. Small businesses can engage in this by video by producing then marketing the video. The video market is still relatively untapped and having a simple video advertising your wares can gain you loads of Google traffic along with authority.
Gain a Mobile Presence - Microsoft reports that by 2014 mobile browsing will overtake desktop browsing. If your company does not have a mobile presence, you will become invisible. Therefore your small business's website better start optimizing for mobile users and it should do it quickly. Right now, the numbers are encroaching on the 50 percent mark. Are you ready?
Don't Be a Superhero and Do It Alone!
No one is a superhero and you needn't be. The world of online marketing is constantly changing and evolving. You need to learn what is working now, learn from the best, and hire the best outsourcing you can find. In the long run, it'll pay off substantially!