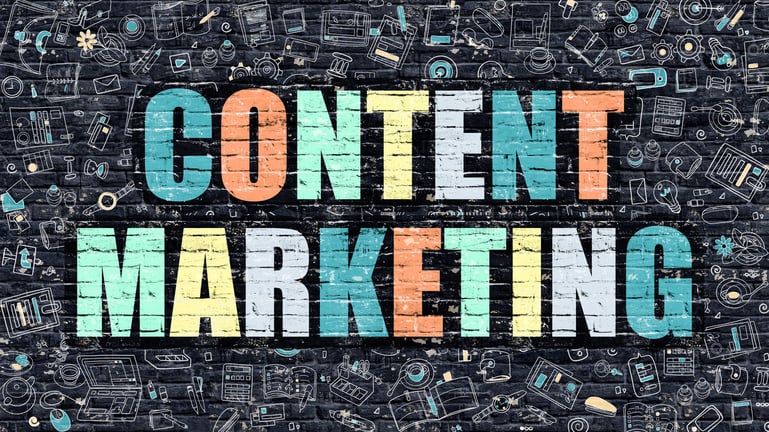 Anyone who runs a business, or simply anyone who peruses the internet nowadays, knows there is a shift happening in the marketing world (Well, at least we hope you know this if you're a business owner). The power is increasingly in the hands of the consumer. Today's top marketing companies and top consumer brands know that modern marketing is about providing great educational content for their consumers rather than giving the hard sell.
Despite what you might hear from someone trying to sell you ad space in a publication or a direct mail campaign, top brands across the globe are turning to digital content and shifting away from traditional advertising methods.
With content marketing, it's all about your ideal audience or buyer persona. Knowing who you want to market to, and providing the right educational content to them, helps funnel consumers through the buying process and readies them for a purchase at the moment they're ready.
Choosing the right content marketing company is important. Through our breadth of knowledge and experience at Avanti Vision, we've mastered the most important aspects of effective content production and marketing:
As mentioned, it's all about the consumer. Look to educate the consumer on your product or service and how it solves their problems. Producing ongoing content will help you deliver the education the buyer needs to make a decision
Use video. Video is the next best thing to being there in person. It is your 24-hr, 7-days-a-week communication vehicle that can reach an audience around the world in seconds. A video series will help you build trust with your consumers and can live in the marketplace forever. There's no question that video is one of the most influential and valuable marketing investments you can pursue.
Calls to Action. Calls to action will lead the consumer to the next step of the buying process. Never produce a piece of content without first thinking about what you want the consumer to do next. What action do you want them to take after downloading or reading your content piece? Remember, you need to nurture them through the sales process. So knowing where they are and where you want them to go will help guide the process.
It is important to consistently produce materials so you can nurture potential leads through each phase of the buying cycle (awareness, consideration and decision). This means you'll need to have content for each phase of the sales cycle (attract, convert, close). Putting the right information in front of the consumer at the right time is going to make all the difference in their purchasing decision.
In the process of creating and providing this content to your audience, you will also be adding value to your organization through:
Longevity: Your content consists of educational assets that could live in the marketplace for many, many years. This means that, not only do you get the immediate result, but these assets will continue to work for you a long way down the road. And just think, you blew all that money on an advertisement that ran only once.
Leadership: The effort it takes to put yourself out there and produce innovative content will not go unnoticed. You will become a thought leader in your industry, and consumers will come to you to look for answers. This is the process of establishing yourself as the industry leader.
Trust: When you provide consumers with the reliable information they seek, they begin to trust you. You'll establish yourself as their go-to resource for future questions. Video is especially useful in building this trust because of the personal accessibility that comes with seeing and hearing you on camera.
Every industrial niche has unique operations, procedures, and practices for marketing. Industrial companies who produce their own marketing content often do so for fear of the initial cash investment in a professional service. Unfortunately, this perception can compromise long-term success.
In a cost-benefit analysis, it's important to remember that making your own content means sacrificing time, resources, and effective results. The process of creating, editing and distributing great content is a skillset that takes extensive knowledge. Taking all things into account, it's likely your company will benefit most from leaving it to the experts, so you can grow your business through the services you provide so well.