Inbound vs SEO, which is better? Businesses, both large and small know that having a website is an absolute must. And in order for that website to be found in search engines, it must be properly promoted and/or optimized. If you're a business owner or work in a marketing capacity then you've heard the terms SEO (search engine optimization) and inbound marketing.
Both are online marketing strategies that can be used to promote your business and help you get found online.
First, let's define both and clarify the difference.
SEO is the process of affecting the visibility of a website or a web page in a search engine's (Google, Bing, Yahoo) unpaid results.
Inbound marketing is the promotion of a business/organization through content marketing, which aims to attract and serve customers through the different stages of the buyers journey.
Though both disciplines focus on the same thing, bringing customers to a business, the methods vary. Inbound marketing can help with SEO and SEO can be considered a part of inbound marketing but the two are quite different. Confused yet?
Search engine optimization includes many tactics and factors that must be considered, such as:
link building

site maps

keywords

domains & URLs

titles & descriptions

image alt text
Though that just scratches the surface, (we didn't even touch on local SEO or video SEO) each one of those factors listed above can help improve a website's visibility in search results. Search optimization has not been easy for digital marketers the past several years. Google's algorithm updates (Panda, Penguin) have been swift and disruptive to the industry and to many websites. Meaning, things that worked in the past, may not work any longer. A Business might be hesitant to invest in SEO because they lack the knowledge of how important it is. Search engine optimization is also very technical, which brings up another point. Not knowing what your doing when it comes to SEO can do more harm to than good. Google will punish those that use "black-hat" or non-best practices.
Search engines are an essential part of people's lives, and that makes search engine optimization an integral part of a business strategy.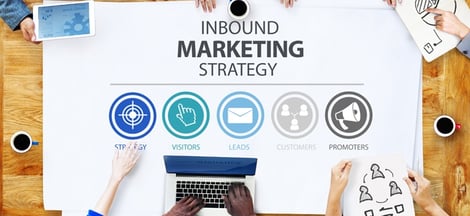 Inbound marketing is all about creating educational and quality content that your ideal buyer wants, such as:
videos
blogs
podcasts
eBooks
newsletters
live streams
social media posts
The Inbound marketing process gives a positive experience by providing quality educational content that turns online strangers into customers. Ideally you're using content to attract people and convert them into a customer. The internet has changed the way people buy products and services, they can thoroughly research something online before they purchase. That's important because consumers no longer tolerate the outbound methods of push marketing and sales like cold calling and direct mail. Having the right content on your site will attract these potential buyers and position you as the industry thought leader, allowing you to gain their trust. In turn, they will feel more confident in buying from you since you provided all the answers they needed when researching that product or service.
Producing quality content requires time and resources to get people to consume it, trust it and act on it. But the real driving force to get leads, sales and loyalty is the way you promote it.
Thus, inbound marketing is more than just writing a series of blog posts, articles or ebooks, in fact many people prefer not to read at all. Video has quickly become the content choice of many brands because it can be used effectively and creatively in every stage of the buying cycle. Plus it can be produced live and shared from almost anywhere.
The Takeaway: Inbound marketing vs SEO.
There shouldn't be a debate about the importance of either practice but rather an agreement on how both techniques work together and create a complete marketing stategy. Both SEO and inbound marketing are necessary if you want cover all bases with your marketing.
Anyone who doesn't own a business or is not involved with marketing can get away with knowing nothing about SEO or the inbound marketing process. However, if you are either of those people (business owner, marketer) then you need to know the difference between the two and what each one can do for your business. Rather than feel threatened by SEO or inbound marketing, businesses should embrace both as a necessary approach to marketing their product, business or service.
Before investing in or approaching an agency for doing search engine optimization, prepare yourself with some facts about how well your site is currently optimized for search engines. If you're not sure, then click the image below to get your free report.