Whether you just started your tree care and tree removal service or have been established in the tree industry for a while, one thing is for sure, it's a highly competitive industry.
In the past two years (since we wrote our earlier post) we've seen an explosion of new tree care service companies popping up (and that's just in the small region of southeastern PA, Delaware and NJ).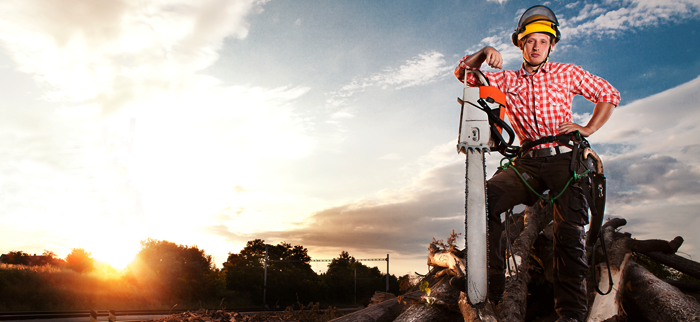 Just Google the word tree service and you'll get multiple pages of tree service companies competing with each other for business in any metropolitan region.
So needles to say, lead generation for your tree service business is only going to get more competitive.
So how does one dominate the market and set itself apart from all the other new and established tree services vying for the same business?
If you answered:
by providing friendly, professional service to each and every customer.
by using the latest, safest, top-of-the-line equipment.
by providing highly-skilled, knowledgeable and safety conscious tree trimmers and arborists.
That's too bad. Because it's a claim that every tree care business can and will make.
Years ago it wasn't necessary to market as aggressively as it is today because there were not as many tree care businesses. Now, it's a necessity simply because there's more competition than ever. But there are also huge opportunities in the tree care industry, both to destroy and be destroyed.
There's a wide open opportunity for any one tree company to become a national residential tree company as opposed to just servicing their local market. Let's say that again: there's a huge opportunity for any one tree company to go nationwide.
But how can a tree company effectively penetrate and expand into other geographic markets with so much competition. Well, you certainly won't do it by cutting more trees than the next guy or by constantly spending money on new equipment to catch up with or get ahead of your competitor.
The difference is going to be in your tree service marketing, in your communication to consumers, and utilization of technology.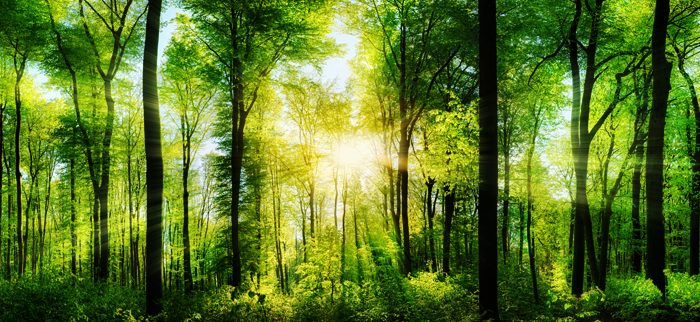 Start with the Website
We're going to skip right over the traditional form of advertising and marketing such as direct mail, billboards, print ads and radio/tv ads. Whether or not these tactics actually work is debatable, but one thing is for sure, if you're using these your not standing out from your competition.
Start with your website. Your website will lay the foundation about your brand. It will speak volumes on how potential customers will see your business and be the face of your business to everyone in internet land. Make sure your site is rich in SEO-keyword content, and those professionally produced videos on your site (you have some of them right?) has been properly optimized for SEO. You need to show them you are the expert in your field.
Educate
You should be publishing ongoing content that consistently educates your customers and potential customers on the tree service industry. Creating content for the tree care industry could be almost endless with topics. Whether you provide information on growing trees, cutting trees down, why arborists are important or what type of trees you find in this region, just remember the point is to educate them, not sell them. Why? Because the consumer today will opt to purchase from a company that has educated them on an issue and presented them with answers or solutions. Your company's selflessness has built trust — established credibility and your ability to teach the consumer has bought their loyalty in the future.
Video
Video is no longer a novelty, it is an absolute necessity. And none more so in the tree industry. You can tell the customer anything you want about how you're going to take that tree down, try to explain it in all it's glory, but they may never imagine it until they see it for themselves. Use video to show them how you're going to take that huge tree down next to their house, or show what piece of equipment you're going to use to do the job.
Go Mobile
The most successful of the tree companies are using mobile and video to close jobs and win bids, onsite, everyday. How? They take their ipad/tablet on every bid and show the customer (with a video) exactly how the process is going to go - what equipment will be used and what the end result will be when it's over. If that's not enough to convince the buyer with those videos then you pull out the testimonial videos of your many previously satisfied customers. That's social proof and that's very powerful.
Running a tree service business is a lot of work, not to mention the hard, dangerous work it takes to remove a tree. It's best to work with a company that understands what it's like to run a tree service and the what it takes to generate leads. Much like you would invest in the safety of your employees or the equipment, it's best to invest in a marketing partner that understands the industry. Not doing so would be a waste of your time, money and resources. Three things that are extremely important to any tree company.
Generating quality tree service leads for your business is no easy task, especially when you have a million other things to do as a business owner. You should concentrate on what you love and what you do best. Leave your tree service marketing to people who understand this particular niche.