For many tree service companies winter is the slow part of the year. This is a great time to conduct an SEO review of your tree service website. Every day brings something new with your tree service business and every year brings something new in the world of tree service SEO. These two subject matters (tree's and SEO) may not seem related, but both are needed for your tree service business to survive and thrive in the coming years. As a tree service owner you spend your days focused on trees, jobs and customers, not on little details like SEO. But SEO is important in getting your company known and attracting new customers, regardless if you have the time or knowledge to do it, which you probably don't.
Many tree service companies still don't have a web presence or have a website that has not been updated in years. Still others others are also slow to adapt to the latest online trends and changes. This means they are not only losing out on a lot of customers but being left behind by shifts and disruptions in the digital space - and this refusal to develop an online presence and failure to adapt to online changes will reap serious suffering on their business in the near future. You cannot afford to be one of these companies, you need to acknowledge and adapt to the online world and stay ahead of your competition particularly when it comes to tree care SEO.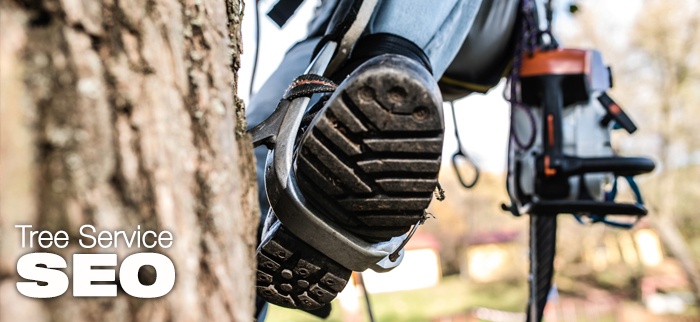 Having a yearly review of your tree service website is necessary for maintaining a high ranking, high converting online presence. You need to review the changes in Search Engine Optimization in the last year (if you haven't been keeping up with them throughout the year) and implement them on your site. Though SEO and your website maintenance should be an ongoing thing throughout the year, a year-end/year-beginning web audit will help you asses what changes you need to make.
If you feel you want to take on this challenge alone, then use these SEO tips to get you started.
Mobile
Mobile consumption has and continues to rise at an incredible rate. Google not only recognized this but had a lot to do with it. Google algorithms now takes into account how well your site works on mobile devices. Yes, it is true, your tree service website needs to work on all devices...desktop computer, tablets and mobile phones (and no, that doesn't just happen by itself). You need to AMP your site up this year. AMP stands for Accelerated Mobile Pages and it relates to making sure your mobile pages are trimmed of the fat, load fast and work on mobile devices. For instance, if you have a phone number on your mobile site, a viewer should be able to press that phone number and it dials right there and then. If you already have a website then you should check it out on your phone and make sure everything functions.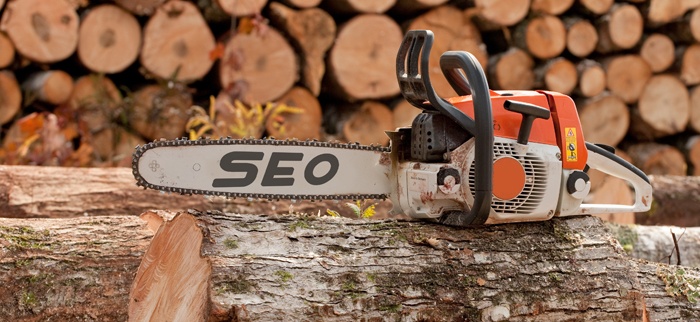 Content
The most important thing on your website is still your content. Google rewards websites with high quality, relevant content that solves peoples problems, no matter how they access the internet. Today, website visitors expect highly engaging, informative and educational content. That poorly created content from years ago is particularly problematic for your websites if it was created before content standards changed. Whatever the form of content, written blog posts, videos, guides, you need to get it out there. If you think you don't have anything to write about or produce content about, think again. Every type of tree you work with, every job you do, every piece of equipment you work with is a topic for discussion. This great content should take into account your critical keywords (discussed below).
Secure Website
Internet security will increase and become more scrutinized this coming year, not only by your user but by Google as well. Google will update it's Chrome browser this year to let people know when your site is not secure - you need to protect your visitors and your site. The last thing you need is for your site to show up in search results as blacklisted or hacked. Google already gives a bump to sites with SSL certificates and this will only increase as security awareness continues to influence internet user behavior. Get a jump on the tree care industry SEO and get https behind your domain name.

Keyword Review
SEO for the tree care industry sounds incredibly boring but it is so essential and necessary. As consumer needs change, keywords that seemed valuable last year may no longer be relevant or lucrative. Keywords will help your content rank in search engines, so it is important to recognize what keywords you might have an opportunity to rank for. Research trends and terms in your industry to identify changes that might be needed. If you need help with keywords, you can read more about them here or watch this video.
Links
Links are still the top-ranking factor for Google's algorithm. Google likes in-content links, or links included in article body copy, so when you are blogging, keep that in mind. Pay attention the links between your own website and other websites. make sure the links you do have are primarily from trustworthy, reputable websites. Check your website for broken links. Maybe set out on a new campaign to get more links from good industry websites. If you belong to the local chamber of commerce, or business group, look to garner links from their website.
Local SEO
Does your business show up in Google maps. Since you serve a specific geographic area, you should. Local SEO for care companies focuses on ranking in Google Maps search results. Showing up in Google maps is important because local search results play a big part for those on-the-go internet mobile users.
Loving and Hating Tree Care SEO
SEO for the tree care industry is becoming more competitive by the hour as more tree care companies realize what a dramatic impact it can have on their business. The list above only skims the surface when it comes to seo for tree care companies. The good news: there are companies that do SEO specifically for tree care companies. That's good news because as a tree service owner you should not be doing it by yourself - not only is it probably boring to you, but it's extremely technical and you may lack the patience and knowledge of how to tackle it. More importantly, doing it wrong, taking shortcuts and making mistakes will have disasterous consequences for your online presence (like a tree falling on your customers house). Best to let an experienced digital team tackle it for you, one that has experience in SEO for tree service companies. Your tree service SEO efforts should not be separated from the other parts of marketing your business. Together they can be used as a comprehensive digital marketing strategy, thus creating new opportunities to connect with customers.