How to build a tree service brand
Every known company in the world has a logo, the reason, it allows consumers to quickly identify a company. That visual identification of your logo and its display on all marketing channels is called branding. Simply put, branding helps strangers and customers remember who you are. Branding is important and it's something you need to consider when starting your tree service business.
But branding for your tree service goes a whole lot deeper than just a logo, a website or marketing pieces. Branding is not just built on a piece of marketing, a logo or website. Branding your company starts well before a logo is designed or a marketing spend implemented. If you want to truly know how to build a brand for your tree service, then start with your reputation as a person, as a business.
Ever since the days of bartering, reputation was important. If you had a bad reputation no one would've bartered with you and the same is true today. If you have complaints against you or have negative reviews, consumers will look elsewhere to find a tree company and preferably one with positive reviews. How do consumers know? It's easy for them to find out. In fact, people could be talking about your business both positive and negative, without you even knowing. If you don't know what people are saying about you online, thats a problem, because a negative review could hurt your business for years. And Sooner or later it will happen, you'll get a negative review, whether it be from a customer, former disgruntled employee or a tree care competitor. The important thing is that you respond to the negative complaint and address it head on. Negative reviews/complaints that go on unanswered or responded will show up in search engines, thus affecting your reputation and business for years to come.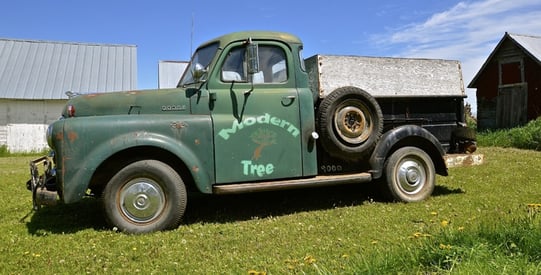 Reputation is one way to differentiate yourself from other tree service companies who are in your area. Everyday, our reputation affects our brand and brings customers to our door or diverts them away to our competitors. Your reputation is an asset, a driver of growth, its a constant and competitive advantage that you can leverage. Prosper with a good reputation, or be pummelled with a bad one. Your reputation relies on what others say about you and this voice from the consumer is not something you can buy. It is something earned through quality service and work.
Your brand is important, if you don't follow it through with good service and quality reputation, it won't matter.
The reality is, online review sites like google, yelp, angies list, home advisor, amazon have all become outlets for consumers seeking to discover, evaluate and complain about companies. Consumers trust what other consumers are say about your business not what your copywriter said.
Your reputation is the foundation of your business. if you have a terrible reputation, no one is going to want to work with you. Once you have that established you can move on to market your brand further using additional tactics.
So, what are you doing to manage your reputation, to protect it, to market your good reputation and how are you making money from this your most valuable asset - your good reputation?